Services
Ship Management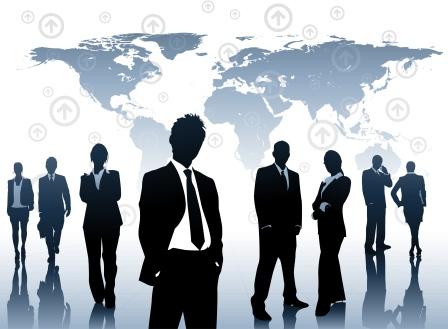 We have been successfully providing the Ship Management services to our valued ship owners' fleet crafts, covering both Technical and commercial aspects with the full ISM and ISPS implementation. In order to render a full range of effective and professional services to our principals' crafts, we have divided our Ship Management Team into port folios of Technical, Manning, Commercial and Insurance. Each dept. is headed by a veteran professional.

Our experienced and well trained shipboard management team plays a vital role in efficient and cost effective management of our vessels. We delegate requisite autonomy to them and encourage free flow of information to and from the vessel, keeping the management ashore and aboard fully upto date concerning all aspects of the vessel.

Management ashore, oversees the performance of the vessels very keenly, interjecting and guiding the shipboard management team, where required. All our staff aboard, feels there responsibility and hence plays an important part in the successful management.

Our experience has shown that in this manner vessels are managed efficiently and economically, at the same time allowing policy decisions of the owners to be implemented effectively.

It is our desire and always a prime objective to ensure that our tailor made ship management solutions for all our valued clients, should serve the specific needs of our customer in most professional and economical way.

We cater to the needs of today and recognize the requirement of tomorrow. We factually identify where and how efficiency and economy can be achieved adopting the following:

Selecting tailored category of officers and crew for each particular type of vessel, while ensuring to create a strong foundation towards shipboard management.
Crew changes are carefully planned and coordinated to minimize joining / repatriation expenses.
We continuously strive to stay one step ahead by a process of constant research and analysis, exploring means of better and efficient methods in all sectors of ship management to face the challenges of the changing environments and advancing technology.
Performance of each vessel is continuously monitored and analyzed for introducing techniques for maximum savings on fuel and lubricants. It is our experience that efficient monitoring of these two headings alone saves substantial amount of the owner's spending, annually.
Keeping ahead on preventive maintenance, which is functional through our computer system. We ensure efficiency and continuity of performance of each and every unit of machinery/ship.
If so required, we utilizes the services of our Flying Repair Squads concurrently with trading of the vessel, to carry out repairs during the voyage and thereby affecting enormous savings in dry dock time and expenses at the scheduled dockings.
Our endeavor is always to strike a techno-economic balance by judiciously deciding on maintenance and repair. While we do not allow the vessels to run thin on spares, we ensure that owner's capital is never blocked in the form of excesses.
Careful planning and close co-ordination on supplies of lubricants and stores at ports, where most competitive prices are available results in considerable savings.
Setting up parameters to monitor each vessels performance and introducing steps to optimize the same.
Scrupulous follow-up and recovery of H&M, P&I and third party claims with prompt preparation of claim documents and processing.
Carefully preparing annual operational budgets for our principals' vessels.

Please send us your query along with your fleet vessel(s) details on
captmoin@murshidshipping.com
, in case you need quote and/or our standard Techno Commercial Ship Management draft contract, for your perusal.
Operations
Our ship operations division is headed by a veteran professional holding Master Mariners' Certificate of Competency with proven track record of success in the field of port and ship operation activities, which includes but not limited to:
• Voyage instructions,
• Navigation,
• Communications,
• Performance monitoring,
• Documentation control, ISM / ISPS,
• Dealing with national/port authorities,
• Cargo work - holds/tanks cleaning/lightening etc.
• Post fixture/disbursements/bunkering/lay time/voyage calculations etc.
• Claims - Cargo, Stevedores, Pollution, Third parties, Charter Party, Performance etc..,
• Insurance matters - Hull & Machinery, P&I, F.D&D.

Crewing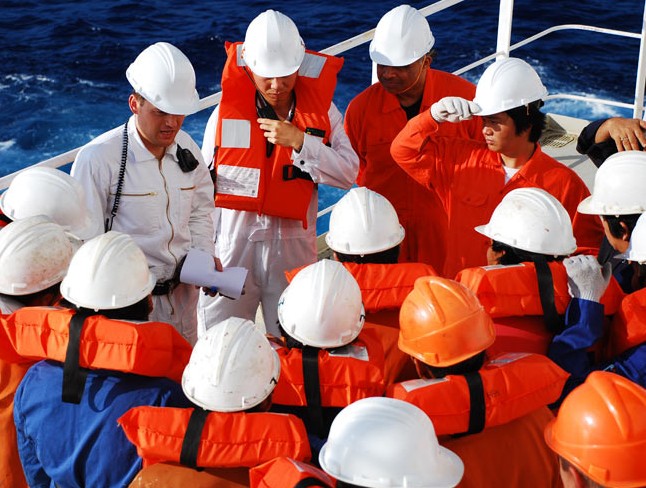 We have an extremely comprehensive database of Officers and Ratings originating from Pakistan, India, Sri Lanka, Myanmar and Bangladesh, which is continuously updated. The database may be accessed to search by various categories of officers and ratings so as to efficiently identify and recommend the most suitable crew for particular assignment.

All our officers and ratings are duly qualified and trained in accordance with the current STCW'95 Conventions and best suited for the intended trading pattern/region of the vessel.

For efficient & economic movement of ships staff, the Company has an arrangement with IATA approved travel agents, specializing in Marine Travel Services. Manning and crew management is undertaken on fixed lump sum contracts, cost and fee contracts as well as on the basis of supplying individual officer and rating.

Please send us your query along with your fleet vessel(s) details on info@murshidshipping.com, in case you need quote for our various crewing services.
Home Ship Management Operations Chartering and S & P Trading
Chartering and Sales & Purchase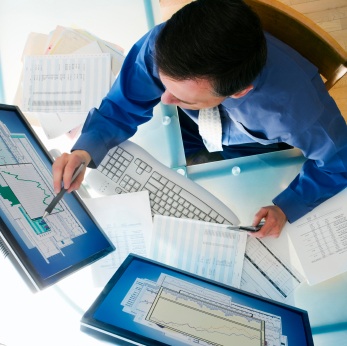 At MURSHID Shipping, our ship broking team has considerable experience in chartering, as well as in sale and purchase of trading and demolition vessels. We enjoy excellent business relationship with most of the dry cargo charterers, as well as the owners and operators of the trade. We have particularly close connections in Middle East Gulf region wherein quite number of Handy, Supra and Panamax sized bulk carriers were deployed round the year on dry bulk cargoes like Cement, Clinker, Aggregate/Crushed stones, Fertilizers, Iron ore, Coal and alike cargoes.

With representation through associates and brokerage network in USA, Singapore, Greece and China, our broking team is able to give comprehensive global coverage to our valued clients/principals.

Our Sale & Purchase division is active in mediating/brokering the trading vessels as well as demolition vessels' S&P deals of dry bulk carriers, General Cargo and oil tankers for our exclusive cash buyers as well as to some end buyers of India and Pakistan. We maintain a close liaison with our regional associates in order to compile and present the list of best and feasible trading and demolition vessels, available in the market for sale to our valued principals/investors on regular basis.

Please send us your open vessels/cargoes circulation for fixing, and/or demo/trading vessels Sale & Purchase enquiries on commercial@murshidshipping.com for our prompt attention.
Trading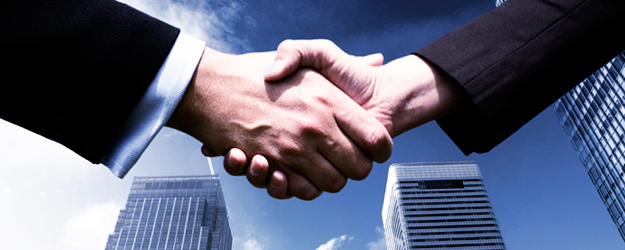 Apart from normal shipping/logistic related activities, the team of traders and freelance but exclusive indenters of our groups' company M/s. Murshid Shipping & Trading Ltd.,(MSTL) is primarily involved in trading, indenting and project facilitating services for our various clients (exporters/importers) belonging to Middle East Gulf region in particular and rest of the trading hubs, in general.

Our main activities are pertaining to the field of building construction material like Cement in bags and bulk, Crushed stone/Aggregate both light and heavy Gabro as well as lime stone. Further, we can also assist in procuring and supplying the commodities like Gypsum, Clinker, DRI, HBI and other steel industry related raw materials and by-products.

We also have direct and close relations with reliable and good quality suppliers of slag ie: GGBS, GBFS etc., which can be supplied in bags as well as in bulk as per clients' specific requirements/demands.

In addition to above, we do have initiated and materialized some deals of coking coal in bulk which is being used in power plants and cement manufacturing plants/factories in subcontinent.

Our associates in FE/SEA regions were also negotiating and supplying through our indents, the specialty chemicals like zinc oxide, titanium dioxide, various resins and pigments used by Paint, Plastic and Polypropylene industries, as and when demand arises.

On the edibles sector, we enjoys good relations with producers and exporters of best quality Basmati and other types of rice, originating from India/Pakistan and hence can supply any quantity be it in a bulk or bag/containerized form, even at short notices but subject to the crop availability/unsold.

Please send all your buying, selling, trading and/or indenting enquiries pertaining to above products, Addressed To: MSTL/Trading Div on trading@murshidshipping.com , for our concerned team's prompt reply and follow up.

Home Ship Management Operations Crewing Chartering and S & P